Title:
Appearance Docket, Criminal Cases

(spine indicates "Criminal Causes")
Date:
1908—1910
Creator:
Clerk of Courts
Description:
Court of Common Pleas, criminal cases

indicates "No. of Cause;" case number; "Title of Cause" (style) with defendant name; attorney names; "Action before..." with indictment information (charge); pleadings filed, writs issued, copies of returns, etc. with dates and money amounts, etc.

Click to Enlarge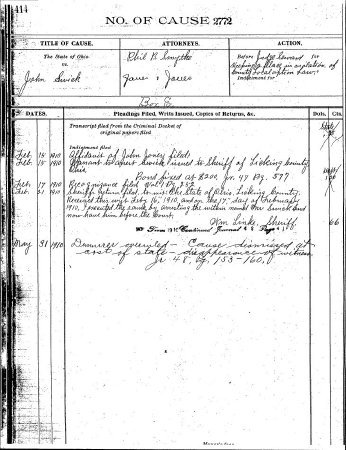 Violation of County Local Option law; note "disappearance of witness"